Temporary Closure of Yas Waterworld
Yas Waterworld will be closing its doors for the remainder of the winter season from 3 January 2022 to allow for routine maintenance. We look forward to welcoming you back to the World's Leading Waterpark on 11 February 2022. In the meantime, we are excited to welcome you to our destination like no other and our award-winning parks, for unrivalled fun and adventures!
If you have any existing Stay & Play Package bookings, we are delighted to confirm that you will have an alternative choice to access Ferrari World Abu Dhabi or Warner Bros. World Abu Dhabi. For more details please contact Yas Concierge support.
Get your glide on

Get your splash on in our action-packed water world featuring rides, intense water wars, and gripping surfing activities.

Dive into adventure

Plunge into a one-of-a-kind Pearl Diving Experience

5D Family Adventure

Uncover the "Legend of the Lost Pearl" in an unforgettable family adventure in 5D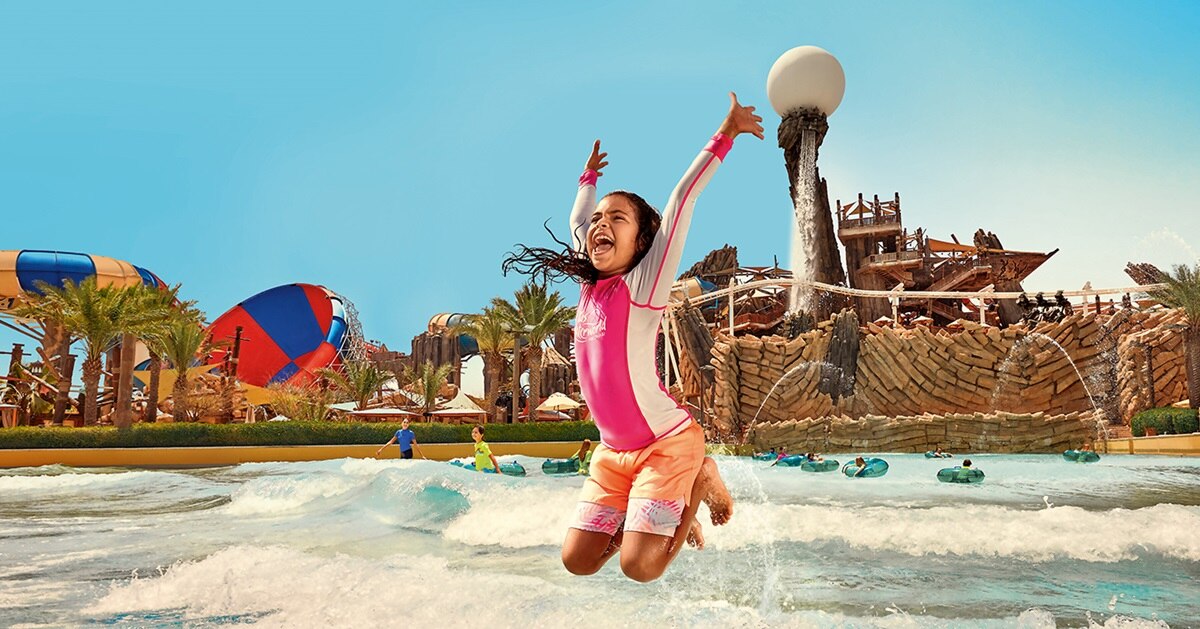 Get the Yas Waterworld experience
Splash into Water's Greatest Playground
Don't worry, we're here to help
Our Yas Concierge team are ready to help, should you require any amendments or cancellations