Book your Formula 1 Etihad Airways Abu Dhabi Grand Prix 2021 package now including tickets & hotel stay by 15 August and get 30% off
23 races. One spectacular grand finale. An epic battle of skills, wills and wheels, the race is on to see who will land on top at the end of the 2021 Formula 1 season at Yas Island Abu Dhabi, from 9-12th December 2021!

Get ready for an action-packed weekend with on-track and off-track entertainment, plus a line-up of the world's biggest stars at the Yasalam After-Race Concerts.

Book your package by 15 August, and get 30% off 3-day Grand Prix package, with a hotel stay included.

Simply select the hotel you'd like to stay at, choose your F1 tickets and add-on unlimited access to our three record-breaking theme parks throughout your stay.

Secure your #AbuDhabiGP package by 15 August and get 30% off.
What's in Your Grand Prix Package?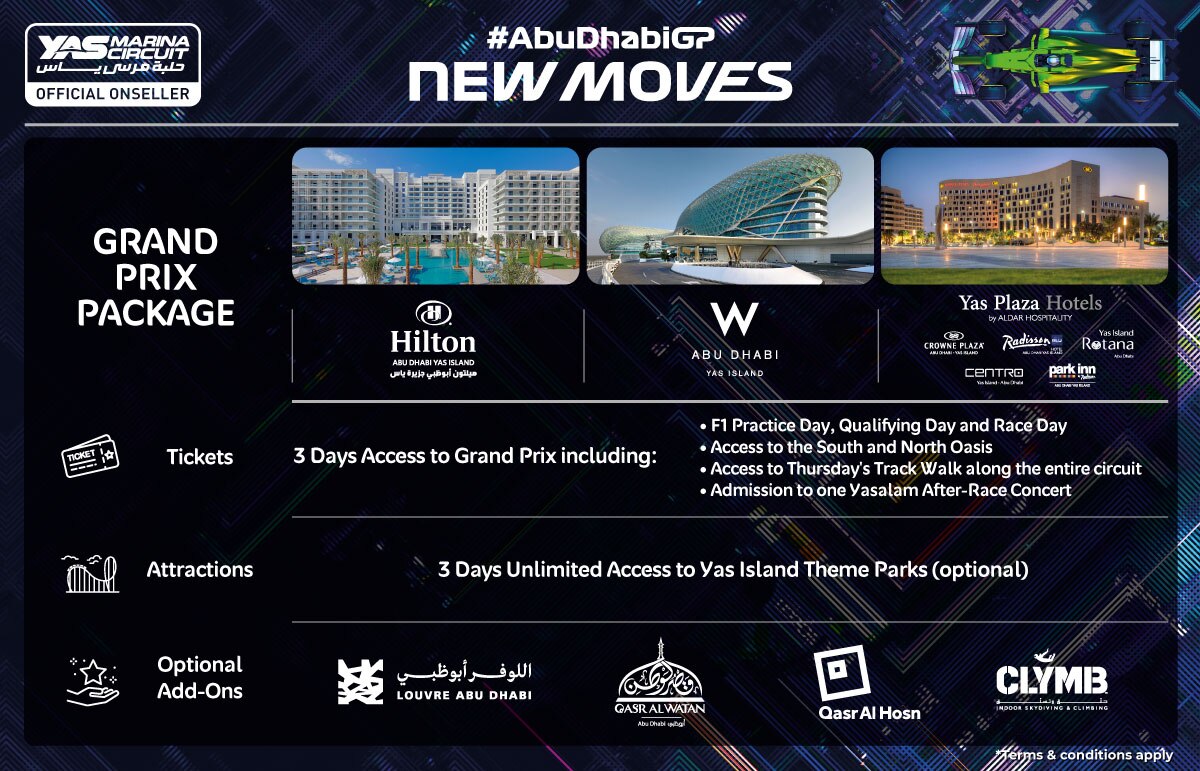 How to book your package
F1 track & Grandstand Map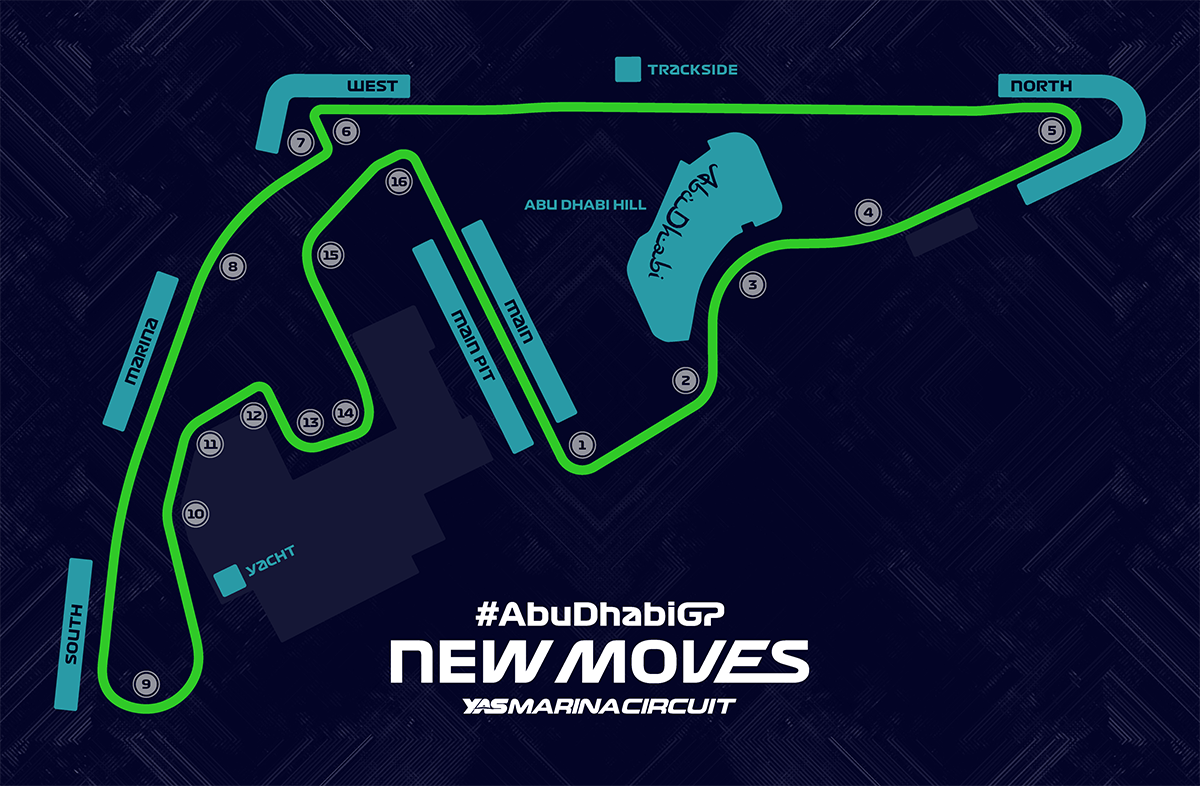 Discover Yas Hotels

Formula 1 Etihad Airways Grand Prix 2021 Package - Terms & Conditions